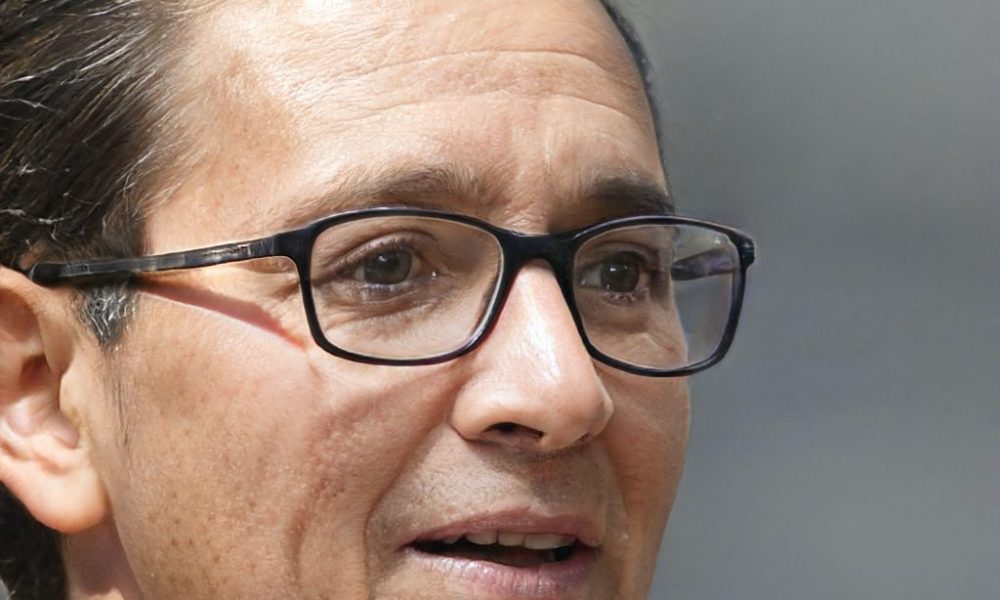 Canonsburg, PA, 5th January 2023, ZEXPRWIRE, Joseph Schratt is the CEO of Canonsburg Electrical. He has been in the electrician field for over 18 years and is an expert in power generation, switchgear, and distribution equipment. Joseph has been a master electrician for 18 years and has been leading the team since 2015. Joseph Schratt is a hardworking man who knows how to get things done. With his ambition and passion, he has built the company into what it is today.
Thank you so much for joining us! Can you tell us the story about what brought you to this specific career path?
Ever since I remember, I have been interested in electrical equipment and supplies. If I say I chose this trade as my career path because it genuinely appealed to me, that won't be wrong. 
But that's not the only reason that brought me to this specific career path. There is a practical side to it too. I was good at it, given my temperament and raw talent. I had a technical mind and a stable hand to do this job perfectly. 
I won't also deny the role of other factors that led me to choose to be an electrician. The demand for the trade where I lived, the handsome salary, and the employment options I had expected since the start of my career.
Can you share the most exciting story that happened to you since you began leading your company? 
This experience is burned into my memory as if it happened yesterday. We were interviewing individuals with experience in the electrical niche. My manager informed me I had to meet this incredible female candidate. I entered the meeting room and recalled thinking the lady was rather tanned. I began asking her technical questions about the position, but she couldn't answer them. I was furious that my team made me interview this candidate when she had no relevant qualifications. As we spoke, she bent over like she was retrieving something from beneath our conference table. Before I knew it, loud music was playing, and she jumped up on top of the table. This "candidate" was stripping in the middle of the conference room, and everyone in my office joined in to watch. Wow, that was one heck of a birthday surprise organized by my team.
Can you share a story about the funniest mistake you made when you first started? Can you tell us what lesson you learned from that?
The silliest mistake I've ever made was sending one of our residential customers an invoice for one of our biggest commercial clients. They were not happy about getting a bill that was nearly 10X normal. However, after talking to them to calm things down, we opened a conversation about whether we could do more for them. We couldn't, and I'm lucky they weren't angrier, but I hope it did at least help educate them on our capabilities. Lesson learned — I know to triple-check invoices before sending them.
The United States is currently facing a very important self-reckoning about race, diversity, equality, and inclusion. This may be obvious to you, but it will be helpful to spell this out. Can you articulate to our readers a few reasons why it is so important for a business or organization to have a diverse executive team? 
Workplace diversity means respecting and valuing the talents and distinctions of each employee in the workplace. A diverse work environment is a welcoming environment that provides equal rights and chances for all employees, regardless of gender, race, age, ethnicity, physical ability, sexual orientation, or religious beliefs.
Workplaces that are diverse and multicultural offer several benefits. Workplaces should take advantage of the numerous talents individuals from diverse backgrounds, cultures, and languages may have due to today's world's increasingly globalized and networked nature.
A diverse workplace allows for more ideas and procedures to emerge. 
Employees with different talents, as well as a variety of experiences and opinions, offer more potential for improvement in terms of productivity. A diverse workplace is generally regarded as a better employer. Potential employees want an employer who accepts and is tolerant of all backgrounds and treats their staff fairly.
When potential employees or customers see that a business has a diverse workforce, they are more likely to feel connected to the company, which increases public goodwill, improves marketplace awareness, and creates a more diversified client base.
Ok, thank you for that. Let's now jump to the primary focus of our interview. Most of our readers—in fact, most people—think they have a pretty good idea of what a CEO or executive does. But in just a few words, can you explain what an executive does that is different from the responsibilities of the other leaders?
I worked in various positions for over a decade before securing the CEO position at Canonsburg Electrical. When I joined  Canonsburg Electrical 18 years back, the company had just started, and I had to build everything from scratch. 
The major challenge was to 'reinvent' everything and simultaneously become the 'doer' and the 'buck stopper'!
The biggest lesson I learned was that nothing could be done alone. You need to focus on the right people and put them at the right place at the right time. 
The next most important lesson was becoming an outward-looking CEO who goes out and meets a bunch of diverse people. It's more than 'networking'; it's about being open-minded to people who can help and are willing to.
What " myths " would you like to dispel about being a CEO or executive? Can you explain what you mean? 
Myth 1: CEOs must have outgoing charismatic personalities.
It's a common misconception that CEOs should be larger-than-life personalities who can inspire a devoted following. It's something many headhunters or boards frequently search for in a CEO. But it appears that charisma isn't all it's cracked up to be.
Introverts outperformed extroverts when meeting or exceeding expectations set by their boards. Introverts did somewhat better than extroverts when compared to other CEO types. While many businesses seek outwardly confident individuals, they might be making mistakes. Being likable and self-assured increases your chances of getting hired as a CEO.
Myth 2: CEOs must have prior industry expertise.
Boards often believe that a CEO needs to have experience in their sector when we can discover that it may be beneficial if they come from a different industry. Outside influencers can provide a company with a fresh perspective, new talents, or different concepts. They may apply them without preconceived notions that might exist.
Industry expertise may be learned; having various experiences and advanced soft skills such as managing personnel effectively and having good problem-solving abilities can go further than knowing sector specifics.
What are your "5 Things I Wish Someone Told Me Before I Became CEO?" Please share a story or example for each.
Now that I have around 18 years of experience leading a company as a CEO, I self-learned a lot of things that I wish someone had told me before I became CEO. 
The most important one is that developing a business is a constant endeavor. If you are leading a small company, focusing on sales today without planning to develop your business into something big tomorrow is a recipe for failure.
Here comes the second lesson, always think long-term! Invest in strategy building, employee development, and business development. What you are doing today will reflect in your future.
Choose passion over skill. I do believe in skills and experience, but passion, eagerness, and willingness to learn is gold. Once I had to hire someone with no formal training or experience as an electrician. While he had an educational background, in my experience, that would work against her. Yet, she was so passionate and focused that it was hard not to hire her. We did; five years later, she is one of Canonsburg Electrical's most prized resources.
Life-work balance isn't a thing, so don't try to make it something. See my "burnout" advice below.
People are the reason. I love that some of my employees have been with me since the company's beginning. It means that they're getting something important from Entelechy, which makes me proud. While most of our clients are huge, we're not. Yet time after time, we'll hear from a client who's moved to another company and wants to bring us in. It means that we're providing something valuable as a company, which makes me proud. Our company has positively impacted tens of thousands of managers who have positively impacted hundreds of thousands of employees, which makes me proud.
You are a person of great influence. If you could inspire a movement that would bring the most amount of good for the greatest number of people, what would that be? You never know what your idea can trigger.
I have already started a movement to emphasize green energy someday, called 'green energy – clean energy.' The reason for this movement is focused on energy types that are generated from natural resources, such as sunlight, wind, or water. This movement aims to educate people about energy resources that don't harm the environment through factors such as releasing greenhouse gasses into the atmosphere. Green energy is inevitable for mother nature as it is a more environmentally-friendly alternative. 
Can you please give us your favorite  "Life Lesson Quote"? Can you share how that was relevant to you in your life? 
My favorite life lesson quote is by Rosa Parks:
"I believe we are here on the planet Earth to live, grow up and do what we can to make this world a better place for all people to enjoy freedom." 
This quote has been a ray of hope for me; between big life decisions, heartbreaks, tragedies, and even simple bad days when nothing seems to go right, it's easy to get down on our outlook on life. That's where these moving lines by Rosa Parks come in. 
 Is there a person in the world or in the US with whom you would love to have a private breakfast or lunch, and why? 
I am a huge golf fan and would love to have a private breakfast or lunch with Golf Champion and Legend Tiger Woods.
Thank you for these fantastic insights. We greatly appreciate the time you spent on this. 
The Post Joseph Schratt Talks About 5 Things He Wishes Someone Told Him Before He Became A CEO appeared first on ZEX PR WIRE
Information contained on this page is provided by an independent third-party content provider. Binary News Network and this Site make no warranties or representations in connection therewith. If you are affiliated with this page and would like it removed please contact [email protected]