KandyGirl Online Cannabis Dispensary is the first to introduce a monthly cannabis subscription box that contains "Delta-9 THC Gummies" with no medical card required.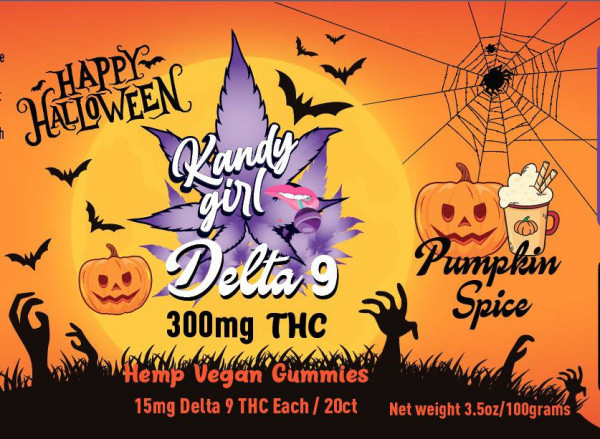 Oakland, Florida, United States, 28th Sep 2022, King NewsWire, "Choosing a trusted cannabis brand is not always easy. KandyGirl Online Cannabis Dispensary takes pride in its over 5,000 5-STAR reviews from online customers. KandyGirl lobbied for the people to be able to afford cannabis gummies without unnecessary costs or burdensome medical cards and can NOW offer a monthly subscription delivery for both 4-packs (1200mg THC) at $75 and 6-packs (1800mg of THC) at $99", said KandyGirl founder Alina Boyce about the leading online cannabis brand's newest offer.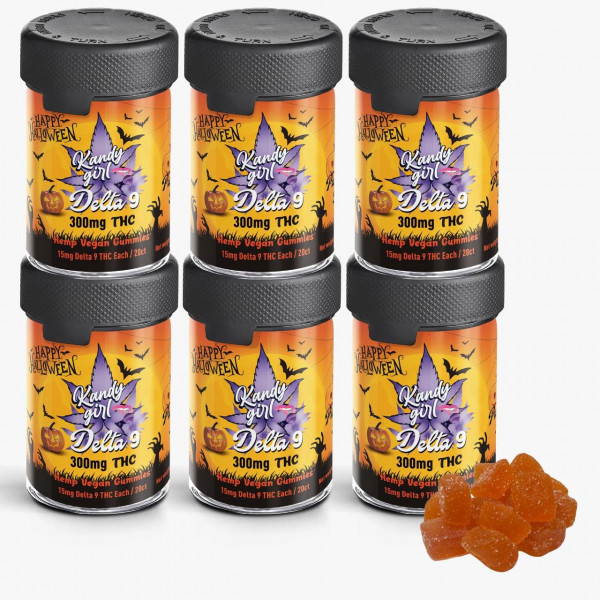 KandyGirl Online Cannabis Dispensary is the first to introduce a monthly cannabis subscription box that contains "Delta-9 THC Gummies" with no medical card required. Your order of "Delta-9 THC Gummies" will be delivered to your door monthly and feature multiple products. In other words, KandyGirl's "Delta-9 THC Gummies" are high-quality cannabis edibles that let you taste something you love every time you order! We are so excited to announce that we are the first-ever best cannabis delivery subscription service. 
Why Subscription Packages?
KandyGirl packages are legal in all 50 States and delivered with FREE EXPRESS shipping to customers on their chosen day of every month when they choose this flexible and convenient method to purchase cannabis. Subscriptions contain premium gummies (15mg of THC each), and you can choose between one, four, and six-bottle bundles of our customers' favorite cannabis edibles. It's as if a cannabis gift card were delivered to your doorstep every month. To take advantage of this exclusive subscription opportunity is simple: just register on kandygirl.com 
KandyGirl's mission is to provide affordable cannabis edibles to the community. Take advantage of the ridiculously low prices! Each bottle contains 20 gummies and provides real savings. Whereas the regular price of a 6-pack is $149, the subscription price is only $99. Whereas 4-packs are regularly $99, a monthly subscription is just $75. Allow our subscriptions are FREE EXPRESS shipping and offer a money-back guarantee.
About KandyGirl 
KandyGirl is the first online cannabis dispensary that is 100% legal in all 50 states with no medical card required. KandyGirl is owned by Alina Boyce, the company's CEO and leader of the first woman-owned cannabis company[1]. Boyce is the brains behind the "Delta-9 THC Gummies", known as "the best gummies in the industry." KandyGirl's online metaverse and decentralized THC dispensary are now available in all 50 U.S. states.
"Delta-9 THC is the main psychoactive ingredient in marijuana and the ingredient used in dispensary-grade gummy edibles," said Boyce. "Thanks to the specific weight of our gummies, we are able to infuse a lot of THC into each one. This means 15mg of THC is in each Delta-9 THC gummy. The percentage of THC itself in each gummy is less than 0.3%."
The company's current focus is the development and implementation of a new delivery channel for cannabis consumption that is a safe, discreet, and low-cost alternative to smoking, vaporizing, oils, or vape pens. The Delta-9 THC gummies will give you a wonderful experience. 
You can contact the company at https://kandygirl.com/ or send an email for more information about the product or service.
This sounds unlikely unless you specify the specific geographic location and the year it was founded. Before Miss Grass in 2017?
Media Contact
Organization: kandy girl
Contact Person: kandygirl
Email: [email protected]
Phone: +1 786-457-5658
Website: https://kandygirl.com/
Address 1: 170 NE 33rd st Oakland Park
Address 2: FL 33306
City: Oakland
State: Florida
Country: United States
The post KandyGirl Is First Online Cannabis Dispensary to Launch Edibles Subscription Boxes. Get Yours Now. appeared first on King Newswire.
Information contained on this page is provided by an independent third-party content provider. Binary News Network and this site make no warranties or representations in connection therewith. If you are affiliated with this page and would like it removed please contact [email protected]