Dubai, United Arab Emirates, 4th Nov 2022 – Can metaverse real estate really become more valuable than physical real estate? One project thinks so and is clearly on the right path to making this dream a reality. On October 24, 2022, a Kobi Karp Meta Mansion sold for 7 ETH, which at the time of the sale was valued around $10,000 USD in ETH. This specific Meta Mansion is rare for many reasons including being designed by world renown architect Kobi Karp and featuring level 3 attributes in the Jungle biome that include a dinosaur and meteorite – features that play a significant role in holder benefits and the value of this virtual real estate asset.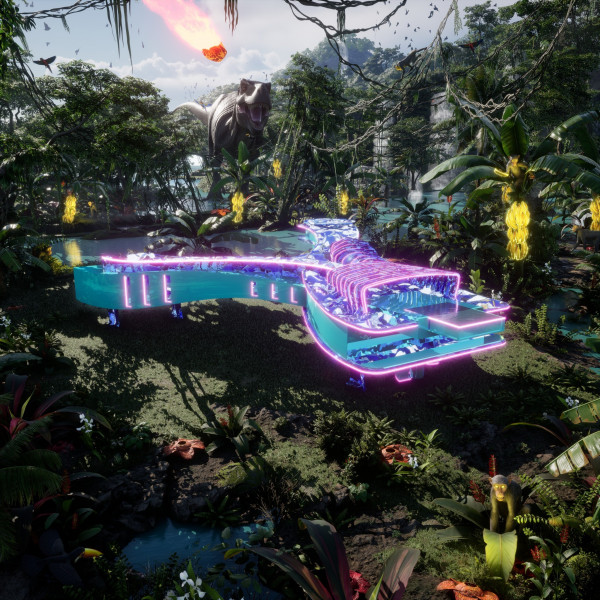 It's no surprise to see the rise of Kobi Karp Meta Mansions as the most valuable design in the collection with only 0.09% of the total 8,888 Meta Mansions having a Kobi Karp touch on it. Kobi Karp is a Miami based architect and founder of Kobi Karp Architecture & Interior Design, which he founded in 1995. His work ranges from designing large scale and high rise condominium and hospitality projects to intimate small scale low rise residential and commercial structures. Now, he has taken his incredible talent and creativity to Meta Mansions. The 7 ETH sale marks the second highest transaction in Meta Mansion history and opens up the debate for future valuation of these limited supply virtual assets. "Not only are we setting a new standard for quality experiences in our real estate centric metaverse, we are creating a new improved method to verify real estate transactions on the blockchain which unlocks an entire new trading economy worldwide. A buyer and seller transacting real estate has never been more easy and transparent, and although the process is much more complicated in the real world, Meta Mansions is showcasing the potential of what the integration of real estate and blockchain can propel for future transactions" – an inspiring statement from the Meta Mansions developers. Aside from launching the world's first web3 real estate metaverse experience on Unreal Engine 5, the Meta Mansion team has made significant strides to bring their product to the physical world through strategic partnerships with developers. The team did not comment on their strategic plan for the physical integration of the brand, but it is clear that it is an important aspect on their roadmap and a compelling addition to the project.
They say dream big until it becomes a reality and that's certainly the case with this new metaverse project that is flourishing during a so-called 'bear market'. Meta Mansions, known for its unique art and real estate related holder benefits, is continuously sparking new momentum as the majority of projects in the metaverse ecosystem are headed in the opposite direction. Alongside a massive loyal community and a multitude of strategic partnerships with real estate brands in the real world, Meta Mansions has redefined what real estate in the metaverse means with an ALPHA experience that is truly one of a kind. Built on Unreal Engine 5 with customization utilities and accessible directly through https://play.keys.xyz/metaverse – Meta Mansions has unlocked a plethora of opportunities and value in this new economy. Whether you are a fan of virtual real estate or not, the recent sale of a Kobi Karp Meta Mansion for 7 ETH makes you wonder what the future of digital real estate can become; Meta Mansions is building a legacy brand that is worth paying attention to.
Media Contact
Organization: Keys Metaverse
Contact Person: Nima Ghassemi
Email: [email protected]
Website: https://play.keys.xyz/
City: Dubai
Country: United Arab Emirates
The post Kobi Karp Meta Mansion sells for 7 ETH, marking the second highest sale in Meta Mansions history. appeared first on King Newswire.
Information contained on this page is provided by an independent third-party content provider. King Newswire and this Site make no warranties or representations in connection therewith.
Information contained on this page is provided by an independent third-party content provider. Binary News Network and this site make no warranties or representations in connection therewith. If you are affiliated with this page and would like it removed please contact [email protected]