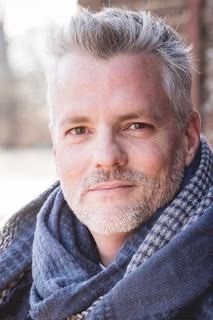 Atlanta, Georgia, 29th June 2022, ZEXPRWIRE, Brantley Dunaway, the founder of Company B Entertainment, was featured in Authority Magazine in an interview discussing the topic "Helping To Make the Entertainment Industry More Diverse and Representative." Authority Magazine is a Medium publication that is devoted to sharing in-depth and interesting interviews featuring people who are authorities in business, pop culture, wellness, social impact, and technology. As a magazine it uses interviews to draw out stories that are both empowering and actionable. It adheres to the idea that good stories should feel beautiful to the mind, heart, and eyes. Authority Magazine distinguishes itself by producing large interview series with scores of experts and thought leaders, around a single empowering topic. Popular interview series include "Female Disruptors," "Meet The Rising Stars of TV, Film, & Music," "The Future Is Now," "Social Impact Heroes," "Women In Wellness," "Five Things You Need To Be A Highly Effective Leader During Turbulent Times," and "5 Things I Wish Someone Told Me Before I Became a CEO." Since 2018, Authority Magazine has conducted more than 50,000 empowering interviews. 
As an industry veteran with experience as an actor, producer, and creative leader, Brantley Dunaway was a natural choice to be featured in Authority Magazine as part of its series on entrepreneurs in the entertainment industry. He shared his thoughts on a wide variety of subjects and offered advice and tips to other entrepreneurs, especially those just wanting to promote diversity in the entertainment industry, including advice like "As a musician, producer, and now as a documentary filmmaker, I try to create work that is representative of our diverse country and tell stories that haven't been told enough. I think it's important to see different perspectives and points of view, and I hope that my work can help contribute to that." 
Brantley Dunaway in response to the question "Can you tell us a story about a particular individual who was impacted by the work you are doing?" replied:
"I'm working on a documentary series right now called Faire Wind and Song, and it's all about cultural evolutionism through music and cuisine. We've been traveling around the country and world, filming musical performances and interviewing people from all different backgrounds. It's been really amazing to see the impact that this project is having on people. We've had people from all walks of life tell us that they feel seen and represented in our work, and that means everything to me."
When asked if he could recommend three things the community/society/the industry can do to help address the root of the diversity issues in the entertainment business, Brantley Dunaway commented:
      1. Cast a wider net when it comes to hiring and talent scouting in order to bring in a more diverse range of voices and perspectives.
      2.Make an effort to create opportunities for underrepresented groups within the industry, such as through internship and mentorship programs.
Increase representation of diversity both on-screen and behind the scenes in order to better reflect the world we live in today.
To read the interview in full, please visit https://medium.com/authority-magazine/how-brantley-dunaway-of-company-b-entertainment-is-helping-to-make-the-entertainment-industry-more-fc0e961e33a2
To find out more about Brantley Dunaway and his projects, please visit www.brantleydunawayproducer.com
About Brantley "Brant" Dunaway, founder of Company B Entertainment
Brantley Dunaway has been profiled in Nfocus Magazine as well as Today's Man. He was named one of the Top 22 People to Watch by 5280 Magazine. Dunaway has spent much time in the line of intellectual property acquisition, and to date, his work includes titles such as I Am Charlotte Simmons by acclaimed novelist Tom Wolfe. During his extensive and varied work in the music industry, Brantley has had the opportunity to work with many talented and well-known artists, including Dave Mathew's, Dave Grisman, Joan Baez, Third Eye Blind, Ben Harper, and many others. 
Brantley Dunaway is perhaps most well known for his work in theatre and film. Dunaway's London & Broadway productions have included Andrew Lloyd Webber's production of Bombay Dreams; Gone With the Wind as directed by Trevor Nunn; and Six Dance Lessons in Six Weeks starring the late Uta Hagen and David Hyde Pierce, with Polly Bergen and Mark Hamill. 
Dunaway was a producer on the film adaptation of Love in the Time of Cholera by Nobel Laureate Gabriel Garcia Marquez, starring Javier Bardem and Giovanna Mezzogiorno and penned by Oscar-winning writer Ronald Harwood. Brantley Dunaway was recently named producer and executive producer of Faire Wind and Song, an expedition documentary series and global community initiative that explores cultural evolutionism through music and cuisine.
Brantley Dunaway of Atlanta, Georgia is an actor, producer, and creative leader who has been active professionally in the entertainment industry for over 25 years, producing, presenting, and developing works for theatre, feature film, experiential marketing initiatives, and the music industry. His projects range from Network Television to Broadway, and include work with production touring and branded entertainment for consumer-centric corporations.
The post Brantley Dunaway, Founder of Company B Entertainment, Featured in Authority Magazine appeared first on Zex PR Wire.
Information contained on this page is provided by an independent third-party content provider. Binary News Network and this Site make no warranties or representations in connection therewith. If you are affiliated with this page and would like it removed please contact [email protected]