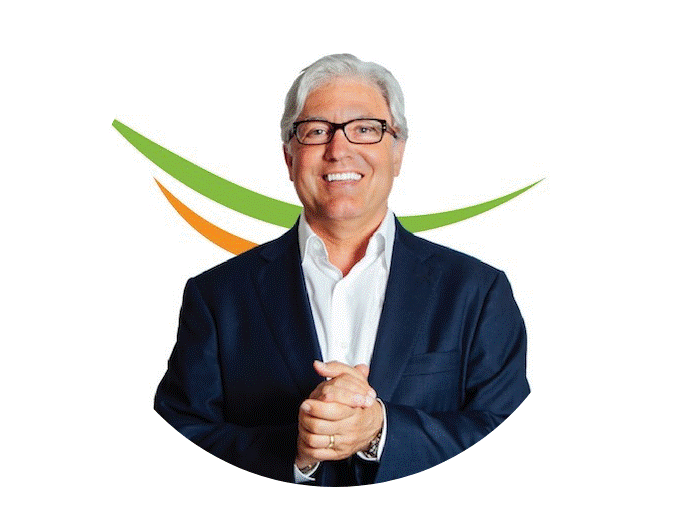 Edmonds, WA, 8th August 2022, ZEXPRWIRE, Dr. Gregory Jantz integrates emotional, relational, physical, and spiritual components of health into individualized recovery plans. He specializes in: Counseling and treatment for alcohol and drug addiction, anger management, anxiety and stress, attention deficit disorder, co-dependency, depression, divorce, and separation, eating disorders, emotional abuse, forgiveness, gambling addiction, grief and loss, guilt, marriage and family, ministry burnout, nutrition, parenting-child/adolescent, personal wellness, post-traumatic stress disorder (PTSD), sexual addiction, and sexual or physical abuse.
Nearly 30 million Americans struggle with eating disorders, according to the National Association of Anorexia Nervosa and Associated Disorders. Eating disorders are among the deadliest mental illnesses, accounting for about 10,200 deaths annually. 
Anorexia and Bulimia are two of the most common eating disorders. While they share some characteristics, they exhibit different food-related behaviors. The Center A Place Of HOPE, specialists in eating disorders, explore the difference between anorexia and bulimia. 
What Are Eating Disorders?
Eating disorders generally refer to behavioral conditions characterized by a severe and unremitting disturbance in eating behaviors often associated with mental illness. Anorexia, bulimia, and binge eating are among the several forms of eating disorders.
People usually categorize bulimia and anorexia together because they have similar symptoms. Understanding the differences between these eating disorders is critical to recognizing their symptoms and getting the right treatment. 
So, what is the difference between anorexia and bulimia? The Center A Place Of HOPE candidly answers this question. 
Differences Between Anorexia and Bulimia
Anorexia Nervosa and Bulimia Nervosa are psychiatric conditions that revolve around food and its consumption, and they share the following characteristics:
Excessive obsession with food 

Dissatisfaction with one's physique

An urge to engage in extreme eating habits and unhealthy weight control methods, such as binge-eating, self-induced vomiting, diet pill abuse, and excessive exercise. 
These two disorders have a lot in common, and it can be challenging to differentiate them. However, some notable differences exist between anorexia symptoms and bulimia symptoms. Anorexia patients severely limit their food intake. 
While bulimia patients may not limit their food intake, they employ various tactics to compensate for the food they eat during binge-eat periods. Some anorexia patients also have binge-eating periods. They may consume huge amounts of food before engaging in compensatory behaviors such as fasting and vomiting. 
Weight 
One notable difference between bulimia and anorexia involves weight. Someone can have bulimia without suffering weight loss. On the other hand, significant weight loss is an integral component of anorexia diagnosis.  
If one binges, and purges, suffering significant weight loss, they could be suffering from the binge-eating/purging subtype of anorexia. Some individuals with anorexia also engage in extreme weight control behaviors, such as excessive exercise or using laxatives, even when they have not been binge eating. 
Conversely, individuals with bulimia usually undergo binge-eating episodes followed by compensating behaviors, such as vomiting or using laxatives. 
Control
Another difference between bulimia and anorexia involves control. People with bulimia experience binge-eating episodes, where they feel totally out of control over how much they are consuming.
On the other hand, people with anorexia often have so much control over their eating habits that they can limit their diet to the extent of physical harm. 
Medical Complications
People with anorexia experience more severe medical complications than their bulimia counterparts. While studies have shown anorexia to have somewhat higher mortality rates than bulimia, both disorders can be deadly, especially if not addressed early enough. 
One critical requirement for a bulimia diagnosis is that the symptoms are not clearly explained by anorexia. If one exhibits both symptoms of bulimia and anorexia, then the medical professional will give an anorexia diagnosis. 
Treatment for Anorexia and Bulimia
Treatment for these eating disorders normally varies depending on associated health complications. Anorexia patients may need hospitalization before commencing behavioral treatments because the disorder results in severe weight loss that could cause other complications like organ failure. Bulimia patients may also need hospitalization if they experience serious health issues. 
About Dr. Gregory Jantz and The Center • A Place of HOPE
Dr. Gregory Jantz is the foremost authority on mental health in the United States. As the pioneer of the Whole Personal Care approach to treatment and the founder of The Center • A Place of HOPE in Edmonds, Washington, Dr. Jantz has helped countless people achieve and maintain mental wellness. A best-selling author of over 45 books, Dr. Jantz is regularly called upon by the media to provide his unique perspective on anxiety, depression, trauma, PTSD, eating disorders, addiction, and abuse. Through his work at The Center • A Place of HOPE and beyond, Dr. Jantz provides everyone with the tools and techniques necessary for all of us to improve our mental health on a daily basis. 
People struggling with anorexia and bulimia can turn to The Center • A Place of HOPE for a lasting remedy. This facility has over 30 years of experience helping patients recover from eating disorders. They have specialized programs for women, men, and teens designed to help them improve their relationships with food. 
There is HOPE!  Visit this link to listen and subscribe.to Dr. Gregory Jantz's Hope & Possibility Podcast: https://apple.co/3Jbmmda or connect with him through LinkedIn https://www.linkedin.com/in/gregoryjantzphd/.
The Post The Center A Place Of HOPE was recently ranked #1 in the U.S. for depression treatment appeared first on Zex PR Wire
Information contained on this page is provided by an independent third-party content provider. Binary News Network and this Site make no warranties or representations in connection therewith. If you are affiliated with this page and would like it removed please contact [email protected]